Peter Kiefer - Head of Research
Prof. Peter Kiefer is sound artist, composer and sound researcher. He studied composition and classical percussion at the College of Music Cologne and philosophy, musicology and theatre-, film and television science at the University Cologne. Additional studies with Luigi Nono, Karlheinz Stockhausen, Herbert Brün, Vic Hoyland and Michael Nyman. Since 1991 lecturer, since 2000 – 04 professor and head of the >MusicDept.< the Academy of Media Arts Cologne. Since 2001 professor at the School of Music at Johannes Gutenberg-University of Mainz. In 2010 he initiated the Master Studies program "Sound Art-Composition" and is head of the Department "Sound ArtComposition".
From 2017 – 22 he is research fellow at GRC for the project A.R.S.. He composed for traditional ensembles but also for experimental video art and electronic music. His compositions always focus on space as a central theme and have been performed internationally. Since 1991 he works as sound artist: his intermedia sound art-projects have been presented in numerous exhibitions. He also works as curator on several occasions: 2004 he was artistic director of the large sound art festival KLANGRAUMRAUMKLANG in Cologne. He was invited to numerous symposia and international conferences e.g. keynote speaker at Bonn University or Banff Centre for Arts and Creativity, Canada, Columbia University New York and University of California Santa Barbara, USA. Author and publisher of "Klangräume der Kunst" (Soundspaces in Art) at Kehrer, Heidelberg 2010.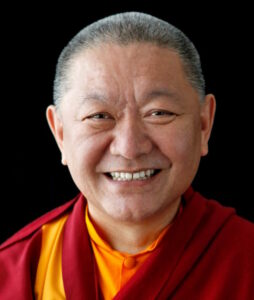 Ringu Tulku Rinpoche
is a meditation master and world-renowned scholar of Tibetology and Tibetan Buddhism and
He had to flee his home region in eastern Tibet as a small child and grew up in India. Ringu Tulku Rinpoche was educated by masters from all Tibetan Buddhist traditions and took his formal education at Namgyal Institute of Tibetology, Gangtok and Sampurnananda Sanskrit University, Varanasi in India.
For his profound academic works, he was awarded the title of Lopon Chenpo, the equivalent of a PhD, by the International Nyingma Society. His doctoral thesis was on the Ecumenical Movement in Tibet (Rime).
He has served as Professor of Tibetology at the University in Sikkim for 17 years and and was guest professor at the Naropa University in Boulder, Colorado, USA.
Since 1990 he has been traveling and teaching Buddhism and meditation at more than 50 Universities, Institutes and Buddhist Centres in Europe, USA, Canada, Australia and Asia. He also participates in various interfaith dialogues. He authored several books on Buddhism as well as some children's books both in Tibetan and European languages.
In the context of ARS, he is researching as visiting scientist the cultural significance of sounds in Tibetan culture and Tibetan Buddhism, and is making accessible historical source material, some of which is not yet available in translation into a Western language, by translating it into English.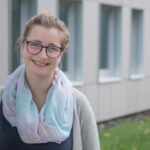 Verena Arndt has a master's degree in theater studies. She is currently writing her PhD Thesis about the representation of the Holocaust in the Musical. Meanwhile, she works as an assistant to the rector and managing director of the Hochschule für Musik Mainz.  She joined the ARS Team in January 2023 as a parental leave substitute for Julia Diemer and is also responsible for administrative and organisational tasks.

Carolin Lauer holds a doctorate in literary studies. She is managing director of the Mainz School of Music. Since January 2018 she also serves as managing director of the GRC research project A.R.S. – CUPRAS.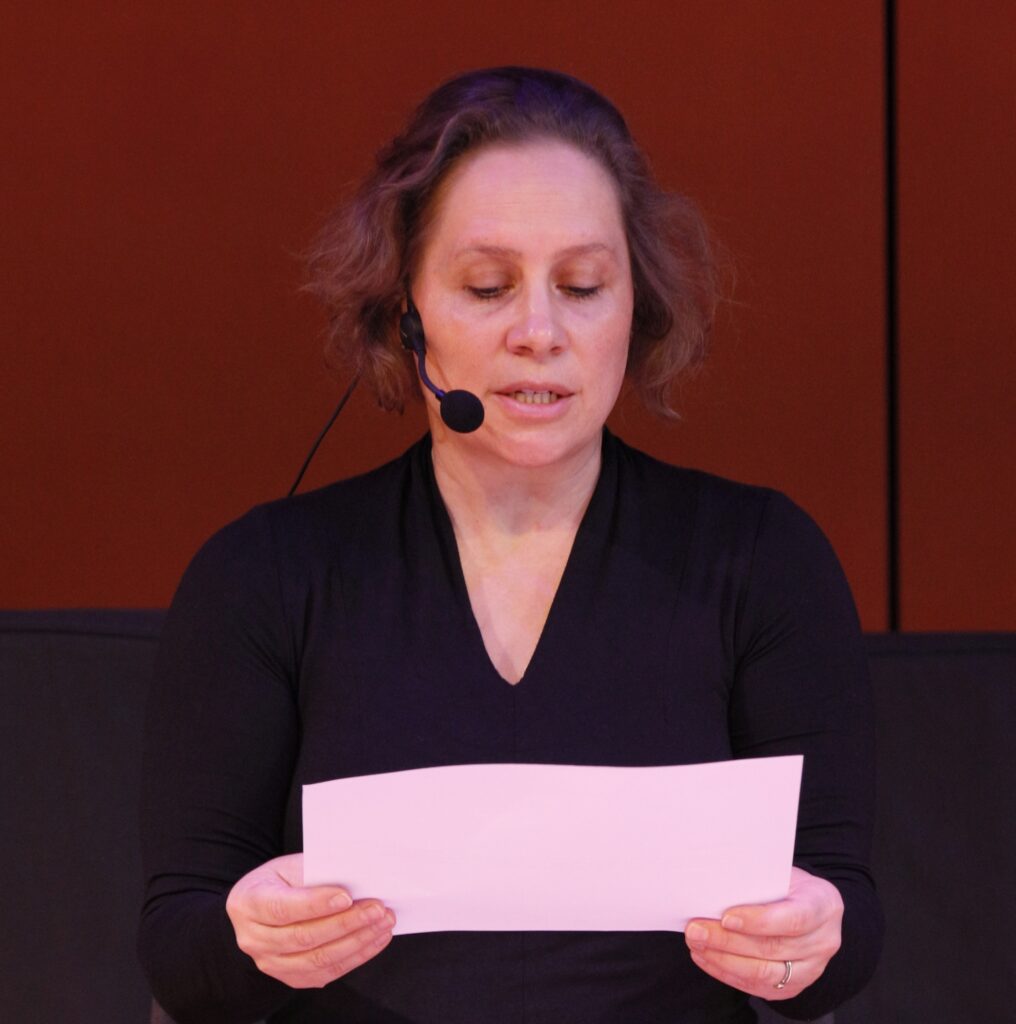 Salomé Voegelin is a writer, researcher, and practitioner, who works from the relational logic of sound to focus on the in-between and the liminal, where different disciplines meet in the contemporary crises of climate and public health, and where feminist, decolonial, and postanthropocentric demands can engender different and plural knowledge possibilities. She is engaged in the transversal and transdisciplinary potential of the sonic - to listen across disciplines and processes in order to develop a hybridisation of research where arts and humanities skills and methodologies can generate a contemporary response to climate, health and social emergencies.
Webapge Salomé Voegelin
Since Oct 2022 has been conducting the project Klangliche Resonanzen im digitalen Raum (Sonic resonances in digital space), which is funded as an innovative teaching project by the Gutenberg Lehrkolleg (Gutenberg Teaching Council (GTC).
Gutenberg Lehrkolleg - also in english

Anne Katrin Voss studied art and English. She worked in human resources in international companies and also as an independent management consultant. In 2007 she developed a one year course for the school subject Happiness. She has published books and articles on this and works as a trainer for universities, foundations and local authorities.
She enriches the ARS -Team in organisational aspects.

@Myriam Boulos
Lawrence Abu Hamdan held a substitute professorship of sound art composition at the Hochschule für Musik Mainz of the Johannes Gutenberg University Mainz from May to December 2021.
Lawrence Abu Hamdan completed his Bachelor's degree in Sonic Arts at Middlesex University in London in 2007, and his Master's degree at the Centre for Research Architecture at Goldsmith College, University of London in 2010. In 2016, he was also awarded a PhD by Goldsmith College for his thesis Aural contract: investigations at the threshold of audibility.
The award of the prestigious Turner Prize in 2019 brought Lawrence Abu Hamdan to the attention of a large public. The exhibition selected for the award nomination, Earwitness Theatre, which was shown at venues including the Institute of Modern Art in Brisbane, the Contemporary Art Museum St. Louis, the Witte de With Center for Contemporary Art in Rotterdam, the Tate Modern Tanks in London, and the Chisenhale Gallery in London, and the video installation Walled Unwalled and other works characterize him as a border crosser between technology and art, as an "audio investigator" who has repeatedly engaged in forensic investigations - for example, in collaboration with the Forensic Architecture agency at Goldsmith College. Thus, in collaboration with Anmesty International and Forensic Architecture, Lawrence Abu Hamdan succeeded in reconstructing the previously unknown architecture of the building, based on ear witnesses who were imprisoned in Saidnaya prison in Syria.
In 2016 he received the Nam June Paik Award, and in 2019 he was awarded the Edvard Munch Award.
His works are included in the collections of major museums, including MoMA, Guggenheim Museum, Van AbbeMuseum Eindhoven, Centre Pompidou and Tate Modern.http://lawrenceabuhamdan.com

Julia Diemer has a bachelor's degree in musicology. She works as an assistant to the rector and managing director of the Hochschule für Musik Mainz and has been a member of the ARS team since May 2019, where she is also responsible for administrative and organisational tasks.

@Peterek
Jim Igor Kallenberg works as a musicologist and philosopher on topics of sound art, music aesthetics, contemporary music and music theatre. He operates in the political, religious, totalitarian and deaf-mute borderlands of the (non-)musical. His master's thesis dealt with musical semiotics of postmodern music. He works as a dramaturg and author with various artists and organs of contemporary music and musicology – written word, on stages, on the block and on the radio. From May 2020 - September 2023 he joined the ARS team as an artistic-scientific asscociate. Since October 2022 he has been working as a research assistant in the Department 09, Musicology at the Goethe University Frankfurt.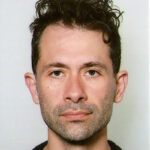 Jacob Kirkegaard, held a substitute professorship of sound art composition at the Hochschule für Musik Mainz of the Johannes Gutenberg University Mainz from May to October 2022.
In 1981, at the age of six, Jacob Kirkegaard made his first sound recordings and in 1994 he was introduced to the world of sound art.
Kirkegaard's work derive from the use of sound recordings of the tangible aspects from its intangible themes. Kirkegaard's sound works have been released on labels such as Important Records (USA), Touch (UK) and Posh Isolation (DK). He is a founding member of the sound art collective freq_out as well as the not-for-profit arts organisation TOPOS. Jacob holds an MA from the Academy of Media Arts in Cologne, Germany where he studied under Siegfried Zielinski and Anthony Moore. In 2016 Kirkegaard was the sound-artist-in-residency at St. John's College, University of Oxford, U.K.
Jacob has presented his works at galleries, museums, biennales and concert spaces throughout the world, including MoMA in New York, LOUISIANA - Museum of Modern Art and ARoS in Denmark, The Menil Collection and at the Rothko Chapel in Houston, The Sydney Biennale in Australia, Aichi Triennale in Nagoya, the Mori Art Museum in Tokyo, Japan.
He has gallery representation through Fridman Gallery (New York, USA) and Galleri Tom Christoffersen (Copenhagen, DK). His work is in the collections of LOUISIANA - Museum of Modern Art and ARoS Aarhus Art Museum, Museum Sønderjylland in Denmark, and Bell Gallery at Brown University, USA.
In 2022, the Royal Danish Academy of Fine Arts awarded Jacob Kirkegaard with the prestigous Eckersberg Medal.

@Pipprich
Julia H. Schröder is a musicologist with research interests in sound art and sound studies as well as contemporary music, sound in theater and music & dance. In her research project at ARS – CUPRAS she focuses on the perception of open air sound installations. Her former postdoctoral research project at Berlin Free University's Collaborative Research Center 626 resulted 2014 in a book on aesthetic experience in concert situations. Her doctoral dissertation on music and dance was published as "Cage & Cunningham Collaboration" (2011). She has been teaching at several universities in Berlin, currently at Sound Studies and Sonic Arts at University of the Arts Berlin and has been publishing and lecturing internationally.
Julia H. Schröder joined the ARS-project in April 2018. Since April 2019 she leads her own DFG project in Berlin but remains affiliated with ARS as a associated researcher. https://www.udk-berlin.de/personen/detailansicht/person/show/julia-h-schroeder/

Joshua Weitzel is a musician, curator and researcher born in 1989. His research interests are located at the intersection of musicology, art history, and education.
As an improviser, composer and performer on guitar and shamisen he is mostly active in the field of experimental music, jazz and the grey areas in-between. He holds a Master's degree with distinction from King's College London and a Bachelor's degree from Göttingen University. Currently, he is working on his PhD at the Edinburgh College of Art, University of Edinburgh, where he writes about sound in the context of the history of documenta exhibitions. Aside from his own music practice he curates concerts, performances and exhibitions in Kassel and also works as a gallery educator. From May 2020 to October 2022, he joined the ARS team as an artistic-scientific associate but remains affiliated with ARS as a associated researcher.
21 Jan 2022 – 20 Feb 2022: A Sound Journey to Freedom by Phantom Limb and Noise in Yangon - Exhibition at God's House Tower in Southampton (artrabbit.com)

Michael Zwenzner is a musicologist with many years of experience in music publishing. As an expert on new music, he is a well known author for music magazines and festival programs.
He runs the Office for New Music in Munich and is a member of the board of the Munich Chamber Orchestra.
Michael Zwenzner joined the ARS team from April 15, 2019, through March 31, 2021.