ARS - Art-Research-Sound is a research project on sound as located between the arts and the sciences.
We, a group of artists and musicologists, analyze sounding situations and sound art.
We explore avenues of artistic research and collaborations between artists and scientists. Our particular focus is research on the
Cultural Practice of Sound
in the Context of Sound Art and Sound Research (ARS - CUPRAS)
We develop strategies to advance art and research on and in sound.
… it's all about listening
---
NEWS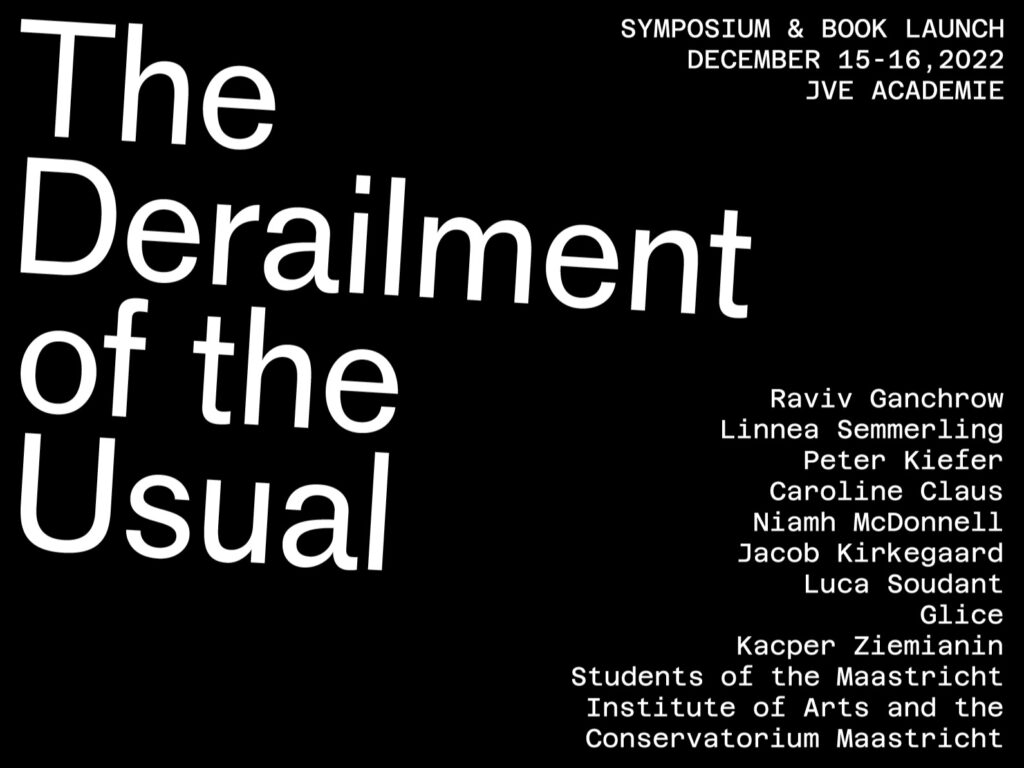 Symposium: The Derailment of the Usual
How architecture, sound and technology influence our perceptions
at the Jan van Eyck Academie in Maastricht, Netherlands
15 till 16 December 2022
On 15 and 16 December 2022 sound artist Paul Devens, Bureau Europa, the Jan van Eyck Academy and Conservatorium Maastricht organise the two-day, free-to-attend symposium The Derailment of the Usual. We explore the ways architecture, sound, and technology influence our perception and experience, as well as politicise society.
Renowned artists and speakers such as Raviv Ganchrow, Linnea Semmerling, Peter Kiefer, Caroline Claus, Jacob Kirkegaard, Niamh McDonnell and Luca Soudant will be present. In addition, there will be performances by Glice, Kacper Ziemianin and students of the Maastricht Institute of Arts & Conservatorium Maastricht.
________________________________________
The ARS Web and CD Project "Sound of Absence" is nominated in the category Electronic and Experimental for the German Record Critics' Award.
Congrats to Joshua Weitzel and Wingel Gilberto Pérez Mendoza, who curated the project.
The German Record Critics' Award presents the current Longlist 4/2022. The current 153 critics' jurors have nominated a total of 223 new releases from the last quarter in 32 categories that are eligible for the next Best List.German Record Critics' Award
________________________________________
---
Ausstellung auf dem Campus der JGU
Schule des Sehens
22.09. bis 30.10.22
geöffnet: Di - Fr 15 - 19 Uhr, So 13 - 17 Uhr
Hochschule für Musik Mainz
Kammermusiksaal, Spiegelsaal, Treppenhaus
22.09. bis 13.10.22
geöffnet: Di - Fr 15 - 19 Uhr, So 13 - 17 Uhr
Der Eintritt ist frei.
Die Ausstellung wird von einer Dokumentation über den Künstler und sein Werk begleitet.
Wir danken dem Gutenberg Forschungskolleg und der Schule des Sehens.